Bradley Cooper has new curly hair which he has permed for a new movie role. Bradley Cooper's hair is naturally wavy but he has had to perm his hair into a curlier type for his role. Check out the pictures of Bradley Cooper with curling pink rods in his hair!
Bradley Cooper's Curly Hair – Permed Like A Boss
Bradley Cooper has decided to enter the darkside and become one of us. Well, sort of. Bradley Cooper has permed his otherwise wavy hair into a cool curly haired Jewfro for a new movie role. Bradley Cooper is currently filming the scenes for the movie The Untitled David O. Russell Project (real movie title, apparently), which is about a conman working with the federal agents to snitch on other conmen. Bradley Cooper with his curly hair plays the role of a federal agent and he stars alongside Christian Bale, Amy Adams and Jennifer Lawrence.
BRADLEY COOPER BEFORE…
BRADLEY COOPER AFTER…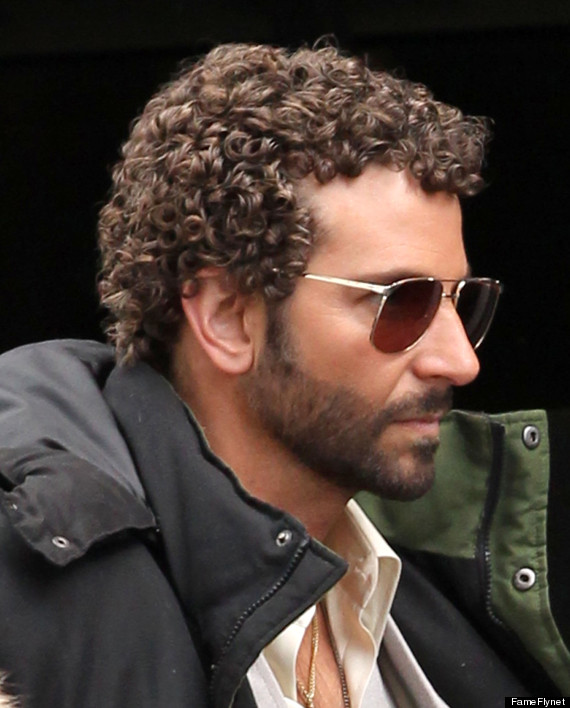 Welcome to the darkside, bro
Bradley Cooper's curly hair looks like a Type IV curl type as the curls are very tight. Mr. Cooper got his curly hair by perming it, a process by which you curl your hair around rods and leave them for time so that the hair molds to a coiled shape. Ergo, the photo below depicting Bradley Cooper, a man who is known for being a ladies' man, with pink perming rods: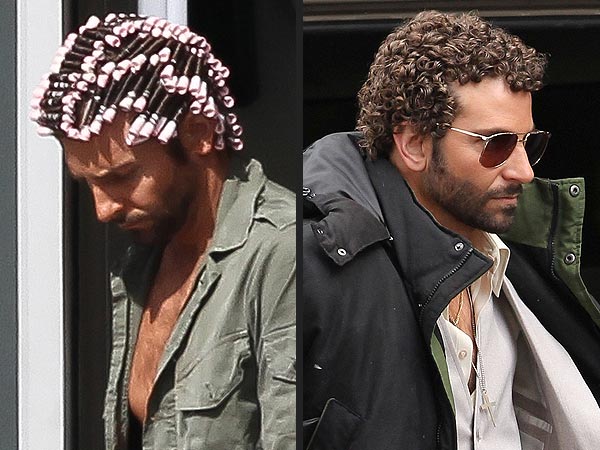 You could have at least used another color for the rods, don't ya think?
Must be said that the results look great and Bradley Cooper's new curly hair looks pretty cool albeit a tad '70s style. I've followed around the online social response to his new permed coiled hair and women are finding him more attractive with his new curls; no surprise there, nom' sayin'?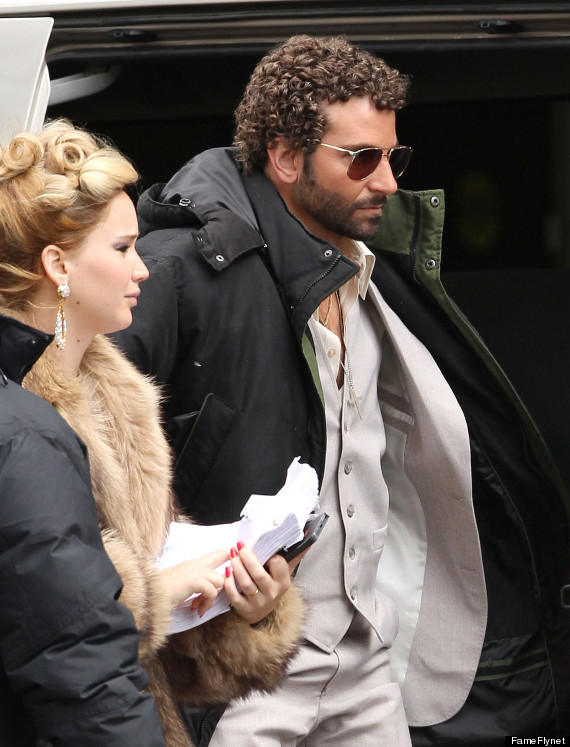 I must now cut my long curly hair and pull a "Bradley Cooper". The ladies will be jumping all over me.
There are other methods to turn straight hair into curly hair or to make hair curlier, but, because Bradley Cooper's hair is short, the best method is thus to use rods to perm the hair into a coiled curly shape. Must be said that, considering the amount of money the dude gets to star in movies, Bradley Cooper is probably very happy to perm his hair curly even if it means being spotted with pink rods in his hair!
All the best.
P.S: if you're digging Mr. Cooper's curly hair and/or have curly hair yourself, then join our troop on Facebook and hop into our free newsletter to be on the latest of Manly Curs!